In 2011, Snapchat was founded by Evan Spiegel, Bobby Murphy, and Reggie Brown, the three prior students of Stanford University. Snapchat is a worldwide popular app where users take snaps with its unique filters and make streaks which is such an intriguing element!
If you're a Snapchat user, you'll know that it relies on the "Snap Map" feature. With this feature, you can explore the location where your friends are at this time, but it might be possible that your friends are not comfortable showing their location or want to hide it. So now Snapchat has the option of "freeze your location." By using this feature, you can freeze your location on Snapchat and maintain your privacy.
In this blog post, you will get a step-by-step guide on how to freeze your location on Snapchat, and also we unravel the reasons why you freeze your location on Snapchat.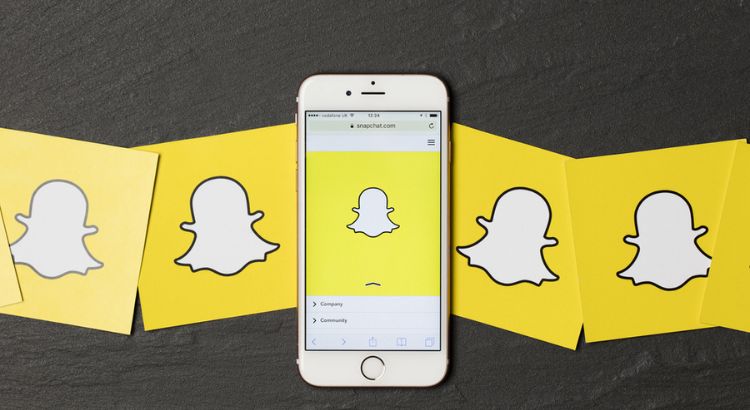 Why Freeze your Location on Snapchat?
Location is the most significant factor that thousands of firms use to provide target customers with tailored experiences. However, some people have privacy concerns, and they do not want to share their location. There are some of the following reasons why Snapchat users do not disclose their location.
So, let's delve into them and explore!
Some people prefer their privacy instead of showing their location. According to them, anonymity online is the best option, and that's why they choose to conceal their location to safeguard their privacy.
Disclosing the location on Snapchat may be risky as it can cause cybercrimes, robbery and harassment as it allows outsiders to track your location and collect information about your movement.
The third reason is that the users can be worried about their location data being hacked or utilized illegally by outside parties, which could lead to privacy breaches or identity theft.
By deciding not to share their location, users can avoid getting plenty of worthless notifications or personalized advertisements based on where they are.
Sharing location data can be politically or culturally controversial in some areas or in particular social circumstances. Due to this sensitivity, users conceal their location in order to protect their safety and potential conflicts.
Users may choose to avoid unwanted attention from strangers, peers, and brands or companies that might capitalize on their location for specific marketing goals.
Regarding location privacy, it's crucial to respect users' scenarios and give them the capability to modify and control preferences through the app.
How to Freeze your Location on Snapchat?
By following these steps, you can freeze your location on Snapchat.
So here we go!
Open the Snapchat application on your device, then sign into your account. Next, go down or tap on your profile at the camera screen's top left corner.
In the top right corner of the screen, look for the gear-shaped icon, and tap on it to access the settings.
Swipe down by the settings menu. Below the "Who can…" section, find "See my location." then tap on it to open the "Snap Map settings."
You have the "Ghost Mode" option in your "Snap Map settings." Once you enable a "Ghost Mode" option, you can choose the other options according to your preferences.
Here you have two options that you may choose:
In the first option, you can choose a specific location from the map where your location will be shown or move the map by hand to your desired place.
In the second option, you can conceal your location completely from your contacts and friends.
After choosing your desired Ghost Mode setting, tap "Next" or "Continue." After that, Snapchat will update your location settings.
While you're in the Snap Map settings, it's crucial to take some time to adjust the Additional location-related settings at your disposal. In these settings, "Who Can See My Location," "View My Location," and "My Friends" are acquired. Customize these settings according to your personal choice.
However, it's important to note that on the map, your Bitmoji will still appear to your friends. But they'll not be able to see the exact location that you have frozen or hidden from them.
Instead of passing through all these steps, you can do this pretty simple method which is the best. From this method, you can also freeze your Snapchat location.
All you have to do is this!
Open your smartphone settings.
Find the app of Snapchat and tap on it.
Then tap on the location.
Select Never.
From these steps, your Snapchat location will also be frozen as well.
Can you Pause your Location on Snapchat?
Yes, dear Snapchatters! By opening the app and navigating to the "Settings" section, you can pause your Snapchat location without turning it off. Tap 'Location' from there, then choose 'Pause My Story.' Your Snapchat location will be paused for 24 hours as a result. Users can enjoy a greater feeling of privacy and control over when and where they disclose their whereabouts by having the option to pause their location on Snapchat.
Conclusion
In this digital realm, privacy matters a lot. By following the outlined steps given in this blog post, you can maintain your privacy concerns and freeze your location on Snapchat by your choice; and the 'Ghost Mode' option enables you to accomplish this. From these features, you will also be able to make yourself safe and secure against various types of risks.
We hope that this blog will be helpful to you! and that you have learned about how to freeze your location on Snapchat. With this information, you may comfortably use Snapchat while maintaining your location's secrecy and taking advantage of a safer and more secure experience as well.