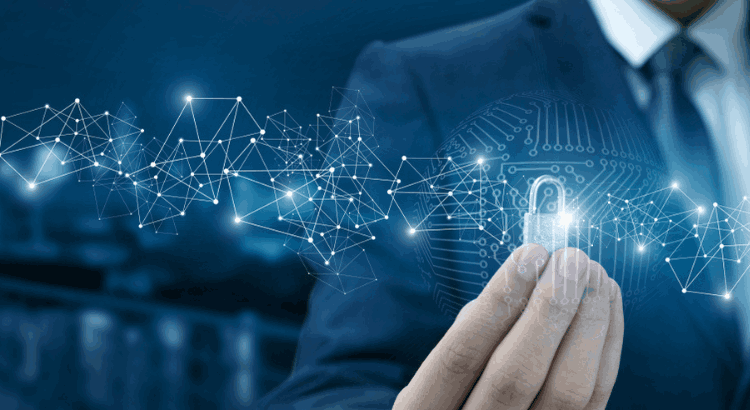 Fortinet and Palo Alto Networks are titans in the realm of cybersecurity and provide powerful Next-Generation Firewall (NGFW) solutions. The digital defense of your organization may depend on your choice of NGFW.
Palo Alto, renowned for its cutting-edge threat prevention, and Fortinet, with its strong security fabric, compete for first place.
By comparing them, we can help you navigate the complex market and select the NGFW champion that best meets your security requirements. We do this by breaking down each product's features, performance, and offerings.
Scalability
While both Palo Alto and Fortinet offer an extensive lineup of cybersecurity products, the difference between Fortinet vs. Palo Alto Networks NGFW is the level of visibility their next-generation firewalls provide. NGFWs should be able to identify threats at the user and application level, not just the network layer. In addition, they should be able to integrate with other tools, such as IPS, URL filtering, and wireless controllers.
In addition to this, a good NGFW should also offer cloud security. Fortinet NGFWs are built for simplicity, automation, and integration and are available in physical and virtual appliances. They are highly scalable and offer many deployment options for businesses, service providers, and data centers.
They are also designed to prevent evasive threats by inspecting traffic and blocking untrusted data. In NSS assessments, Fortinet NGFWs consistently defeated their competition.
Moreover, they were among the few vendors to maintain predictable throughput when security features were enabled. This performance results from Fortinet's single-pass parallel processing architecture and patented technology innovations.
Fortinet is an innovation leader, receiving over 1,200 patents worldwide and 925 U.S. patents (as of Q3 2022). The company has a solid track record and strong financial performance. The company is growing healthy and expects to reach $10 billion in billings by 2025.
Cost-effectiveness
Fortinet NGFWs are among the best firewalls for network security. They consistently outperform their competitors in independent NSS lab tests and offer superior protection against cyber threats. Their cost-effectiveness is also a key selling point for enterprises.
The company provides various NGFWs, including hardware and virtual appliances. The company's centralized management system allows users to automate network operations and increase efficiency. The Fortinet NGFWs include multiple security capabilities, such as traffic inspection, data leakage prevention, application control, and network security analytics.
They also have an advanced threat detection system, which helps detect and respond to attacks before they reach the enterprise network. These features help organizations reduce the time and expense of managing separate security tools.
Fortinet also has a secure SD-WAN solution, which provides an end-to-end security platform for branch and remote offices, the cloud, and the corporate headquarters. The solution combines NGFW, SD-WAN, and routing in a single appliance. It supports wired and wireless networking, single-pane-of-glass management, and advanced performance.
Fortinet NGFWs also provide visibility into the entire corporate network and protect against internal threats that can disrupt productivity. The company's products are backed by an extensive partner network, allowing customers to obtain support quickly and efficiently.
The company's growth has been impressive in recent years. Its adjusted operating margin reached 24% in fiscal 2023.
Availability
NGFWs monitor all traffic and protect against threats on the network. They can be used to secure both physical and virtual environments. They also offer support for multiple types of protocols, including VPN, IDS, and IPS. They can be deployed on appliances and as a VM in the cloud. They are also available as part of a security fabric, which combines other security tools to provide end-to-end protection.
Fortinet offers a comprehensive portfolio of products that can be assembled into a zero-rust system. The company has a variety of different NGFWs for businesses of any size. They come in hardware devices, including the PA series and a VM version that can be deployed in the cloud.
They are designed to scale and handle the latest network threats, including lateral attacks and advanced malware. They can also be used to protect against IoT and other connected devices. Unlike traditional firewalls, which can slow down your network, NGFWs provide steady throughput without sacrificing security.
They are also more intuitive to use and easier to manage. They can reduce the complexity of your network by reducing the number of policies and rules to address. They also enable you to deploy new strategies faster and minimize the risk of cybersecurity breaches.
Fortinet also offers managed services through MSSP partners that can reduce risk and improve performance. They include FortiDeploy, which speeds up deployment and simplifies the management of NGFWs and wireless APs.
Management
Fortinet and Palo Alto Networks are two of the leading next-generation firewalls in the market. Both have been ranked by Gartner in the Magic Quadrant and offer a wide range of capabilities. Both are highly scalable and can be deployed physically or as a virtual appliance.
Both companies have their own hardware, software, and cloud-based management platforms. Fortinet uses its ASIC chips and the FortiOS operating system, which gives it an edge over competitors that use off-the-shelf CPUs.
The company also offers various services that allow customers to control their security infrastructure in a cloud-based model. The company's NGFWs provide complete visibility and protection, allowing organizations to secure any edge at scale.
These features include ML-powered security services, natively integrated proxy, and automation-driven network management. Its VM-Series virtual firewalls can be deployed in public and private clouds and support SDN environments. The CN-Series can protect containers in Kubernetes settings without slowing down development.
Fortinet's NGFWs are available in physical and virtual appliances and can be managed using on-box management or a central management appliance (Panorama). Its hardware and VM-Series firewalls are designed for simplicity, automation, integration, and security fabric integration.
Moreover, the company's Zero Trust architecture is scalable and supports various deployment models. Its NGFWs can be used with Panorama, Prisma Cloud, and other products to create a complete zero-trust architecture.
A Comparison of Fortinet vs Palo Alto Networks: The Key Findings
There are a number of important considerations when deciding between Fortinet and Palo Alto Networks for your network security requirements. You may make an educated choice by being aware of the nuances and contrasting their features, performance, scalability, and cost-effectiveness.
Both Fortinet and Palo Alto Networks are leaders in the field of cybersecurity, each with particular advantages and products to offer. Whether it's Palo Alto's advanced threat prevention or Fortinet's strong security fabric, determining your organization's needs is essential to choosing the best NGFW champion.
Primary Alternatives of Fortinet and Palo Alto Networks
Fortinet Alternatives
1. Cisco Firepower.
2. SonicWall.
3. Sophos XG Firewall.
4. Check Point Firewall.
5. WatchGuard Firebox.
Palo Alto Alternatives
1. Cisco ASA.
2. Juniper Networks SRX Series.
3. Sophos XG Firewall.
4. Check Point Next-Gen Firewall.
5. SonicWall NSA Series.
Each of these options provides distinctive features and capabilities in the field of network security and firewall solutions, giving organizations a variety of options to select from based on their individual needs and preferences.
Conclusion
The decision between Palo Alto Networks and Fortinet in the dynamic network security market depends on careful consideration. With its strong security framework and focus on efficiency, Fortinet competes with Palo Alto Networks, known for its cutting-edge threat prevention.
The choice ultimately comes down to matching certain organizational needs with each platform's advantages. Both of these NGFW alternatives are strong, so choosing the best one to defend your digital frontier requires a thorough study of their features and capabilities.