Amazon.com is one of the biggest e-commerce websites on the internet. It was started by Jeff Bezos in 1994 and has since grown into a vast empire with a huge range of products. You can order almost anything from there. From books to clothes to Electronics you name it they have it! Read more to know How to delete and hide orders on amazon.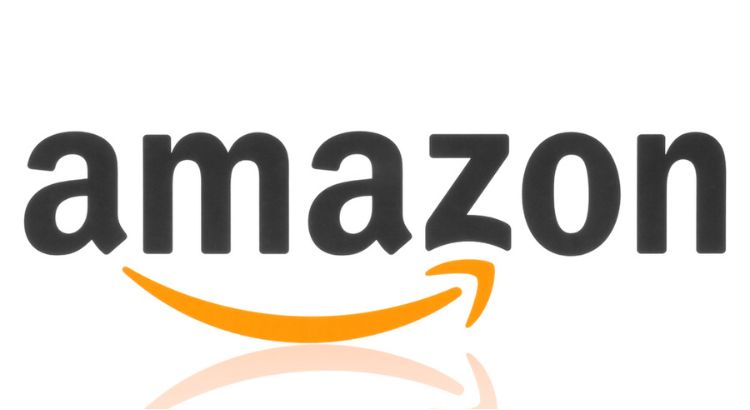 You may have noticed when looking at your dashboard, that you are being automatically reminded of a product that you have recently purchased or have ordered from your account. You may have also been prompted to go to the order history section so that you can view details about previous orders and purchase history. Why is this information important? Amazon has stated that it keeps your shopping history for commercial purposes, but you may want to hide orders long enough for them not to be displayed on the dashboard.
How to Clear Amazon Order History?
It seems like it is impossible to delete order history from Amazon. But in truth, we can only hide or archive our order history by following these steps:
Log in to your Amazon account from the Amazon home page
In the upper right corner of the webpage, click "Orders."
You'll find a chronological record of all your previous orders here. A few actions are available to the left of each order. Next to the product, you wish to archive, select "Archive Order."
A confirmation notice will appear in the form of a pop-up window. To delete an item from your orders list, click the yellow "Archive Order"
Pro tip!
You can archive only 100 orders so think carefully beforehand.
How to View Archived Orders on Amazon
Keep in mind the orders will not be deleted permanently from your account. You can still see your order history by following these steps:
Launch a desktop web browser and navigate to Amazon.com. After logging in, go to the top toolbar and select "Account & Lists."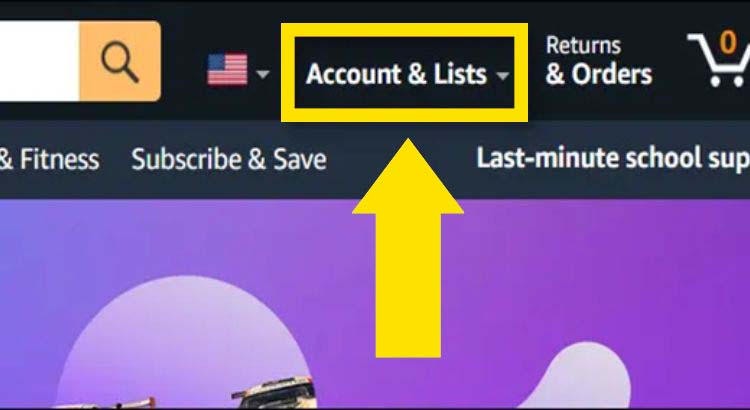 Go to your account page and select Archived orders right below the "your profile" option.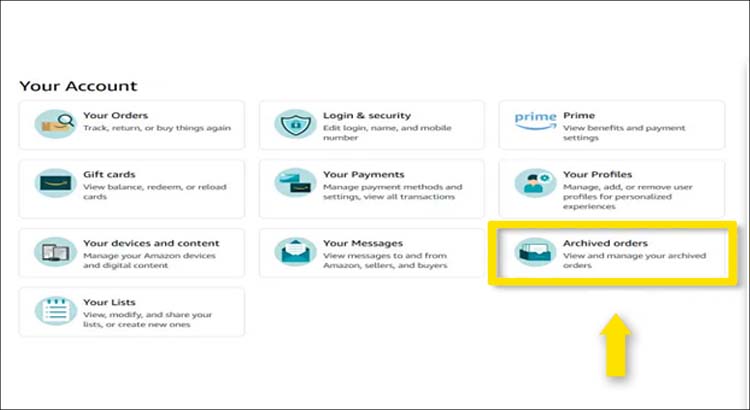 You will see the complete history of your past orders.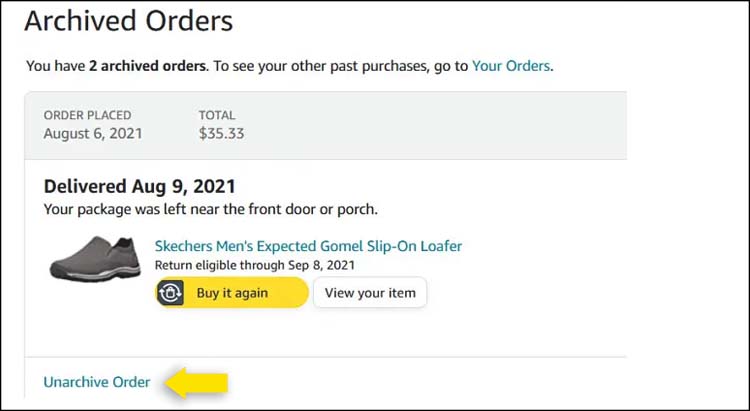 To return an order to the main list, just click "Unarchive Order" next to the product.
Be aware that if someone has visibility into your account and is aware of the procedure for archiving purchases, they could use this to find past purchases you have made. This means that when you archive your purchases, it doesn't hide the history itself (i.e., it doesn't prevent your orders from appearing in searches). If a fraudster has access to your account, they might be able to locate your hidden orders by searching and working backward through your archived purchase history.
How to Hide Amazon Order History from Family?
Your browsing history on Amazon is a big deal. If you're on the site often, you might want to keep a record of what you've looked at. You can also use this feature to hide an item from your history page. To know how to hide amazon orders from family, all you need to do is: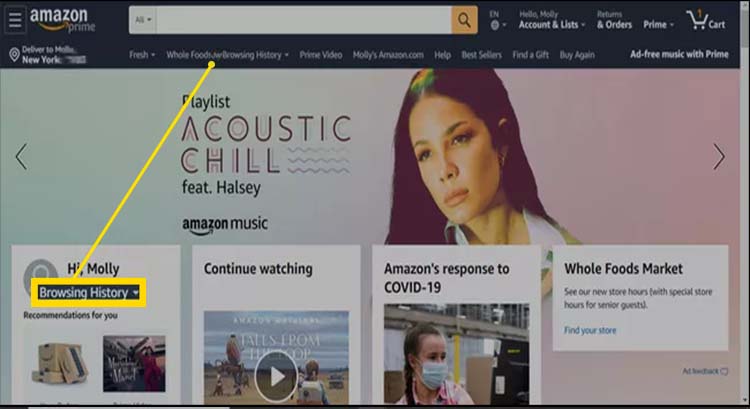 Navigate to the Amazon homepage and choose your Browsing History
In the menu, click on it to examine and update it
To remove an item from the history page, click Remove from view. To access two other choices, click Manage history: Turn on/off Browsing History and remove all things from the display
From here, all of the information shown will be hidden from public view unless someone else wants to view it. This includes things such as purchases made through Amazon (as well as other products), gifts given by others (if shared), items added to wish lists, people who follow you, or leave comments about what's for sale or what's been purchased.
Hide Orders Using an Amazon Household Account
This option is only for those having Amazon prime membership. It is an easy way to hide your order history. Since you can share the prime membership benefits with your family.
You can keep your recommendations, Purchase history, and order list hidden separately from your kids and teenagers in the house.
You can add up to 10 users in one household account and still have a separate order, lists, and browsing history. If you are an adult you can view your family member's profiles But the good thing is that your browsing history and purchases remain hidden from your children and teens in the family. The following profiles can be included in household accounts:
Two adults, both above the age of 18, each gets their own Amazon account
Teens aged 13 to 17 can have up to four profiles. They can make their purchases separately by asking permission via text, they can also access some benefits if their guardian has a membership
Up to four child profiles (12 and under) can be created. These are child profiles and can be customized by parents to select what type of content they want their children to see. You can also set time limits and much more
However, anyone with your credentials and passwords can log in to your profile and see your orders. But if your main objective is to keep your Amazon experience private from your children then A household account is what you need.
How to Hide my Watch History on Amazon Prime?
Amazon Prime is a membership program that allows you to stream films and television series from the streaming service. Although you may not share your ordering privileges from Amazon Prime with your friends and family. But you can let them stream their favorite series from your account. Now if you do not prefer sharing your Activity and don't want anyone to see it, you need to hide your Amazon watch history in order to keep this info private.
Go to Amazon Video Viewing history on your account.
You will see a chronological list of each item you have watched. Tap on the Remove this from watched videos link, right next to the item you wish to hide. And DONE!
You can also check out the Don't use for recommendations tab, In this way, your videos will remain in your watch history but they will not be used to recommend similar series.
Hence, You cannot delete order history from on amazon But you can Archive it. Hopefully, this article will help you protect your privacy and keep your incoming Amazon Orders a Surprise for your family.
FAQs
How to Clear Purchase History on Amazon
If you make a purchase on Amazon, it will display in your purchase history. However, there is no way to remove this item from your order history completely. The only option is to "archive" it, which is Amazon's way of hiding an order from your main order history.
How do I Delete My Order History on Amazon
Amazon does not let you delete your order history for deleted orders. You can only hide an order by archiving it, which hides the order from your purchase history.
How to Clear Your Order History on Amazon
You cannot permanently delete your history but You can archive orders that you no longer want to reference or prevent them from appearing in the default order history view. To hide an order: Locate the order or item you wish to archive in Your Orders. Choose Archive order.