Have you ever gotten a message and thought, "I don't want to see that again"?
We are aware of the importance of message deletion. One of the simplest things you can perform on a social network, yet it's frequently disregarded. So I'm here to tell you that GroupMe beta versions now have the ability to delete messages!
You can create groups and send messages to other users using GroupMe, a group messaging tool owned by Microsoft.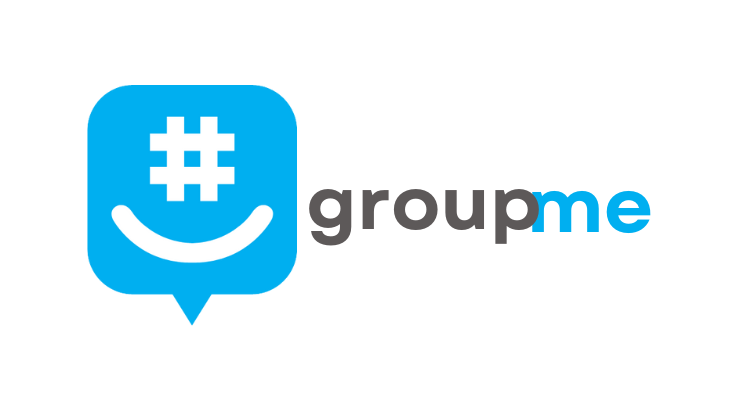 If you're seeking guidelines on how to delete a message in GroupMe, deleting messages is an effective way to keep your chats clean and organized. You've come to the right spot!
Message deletion is now available in GroupMe production versions.
This new function might be part of a bigger push to expand GroupMe's status as a social network. Every message you send on GroupMe is saved in your account, as you might have noticed if you've used the service for a while. That could be a little unsettling! But not to worry: there's a new way to remove sent messages on the app.
Now you can delete messages in GroupMe's beta versions. The ability to delete messages is already included in the beta editions of iOS, Android, and Windows 10 (UWP), and it will be made generally accessible in the upcoming weeks. The beta release 2.50.3.0 may already be available to Windows 10 Insiders.)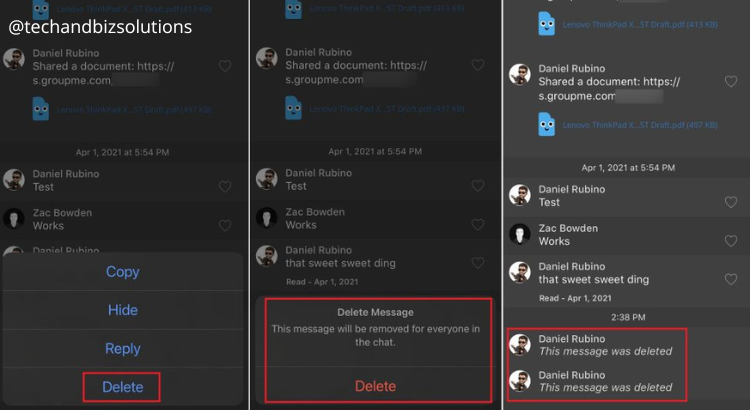 Few Steps for How to Delete GroupMe Message
Here's how:
Select the chat you want to delete the message from.
Locate the message you want to delete, and then tap the three dots next to it or press and hold it.
Choose Delete, then Delete again. Everyone will be able to delete the message, and the chat will show a confirmation that it has been removed.
Pro tip: Remember that you can only remove the message within 60 minutes of sending it.
If you want to delete a message more than one or two hours after it was sent, this feature won't work. It simply displays the option to delete for yourself. And the message will be removed for you just, but it may remain to appear in the history of other conversations.
Related Post: How to Deactivate Instagram on iPhone
How to Hide Messages on GroupMe?
You may want to hide your GroupMe messages, but you don't want to erase them. Here's how to do both!
To hide a GroupMe message, do the following:
1. Pick up your GroupMe message and long-press it on the app.
2. Select "Hide Message."
3. By doing so, you can hide the message while keeping access to it at any time.
4. To view secret messages, you must take the following steps:
5. Click on "Settings" after selecting the avatar of the group or person.
6. Select "Unhide Hidden Messages."
Remember, you cannot hide or unhide the messages through the web.
Conclusion
Earlier, GroupMe was similar to SMA since you can only delete your messages for yourself. But now, with the help of the delete option, you can easily socialize on the app.
You can easily delete and hide any unnecessary or embarrassing message you want to remove.
FAQs
How to Delete Messages in GroupMe?
Long-pressing on a recently received message reveals a menu with the word 'delete.' Unlike other social networks, a skeletal message is left to indicate when deletion has occurred.
How to Delete a GroupMe Message?
To delete a group message:
1) Tap and hold on to the Message you want to delete.
2) Select "Delete" from the pop-up menu.
How to Delete Message on GroupMe?
Delete any message from any chat with a long press. 1) Tap and hold the Message you want to delete. 2) Select "Delete" from the menu that appears
Delete GroupMe Message
GroupMe's beta versions now have the ability to erase transmitted messages. You can delete them in your chat history by clicking the trashcan icon or by using the "delete sent message" button on the message thread page.
How to Delete Messages from GroupMe?
1. Open your GroupMe app.
2. Navigate to the group from which you wish to delete the messages.
3. Press the three dots button in the upper-right corner.
4. Tap on "Files" and select "Delete Messages."