Welcome to TinyChat Visionaries, a realm where video chats are endless in their possibilities and spectacular. Say goodbye to daily virtual interactions and welcome a totally new level of experience.
Tiny Chat has totally transformed the way we interact. High-definition video chats that link us all together provide an unrivaled sense of connection. As innovators of this digital era, we enable users to discover cutting-edge features that enhance interactions and unleash their creativity.
Tinychat is your gateway to a new level of social engagement. In this guide, we'll delve deep into the fascinating world of Tinychat, examining its exciting features and filters, heartfelt success stories, and offering full instructions on how to use it.
How to Use Tinychat?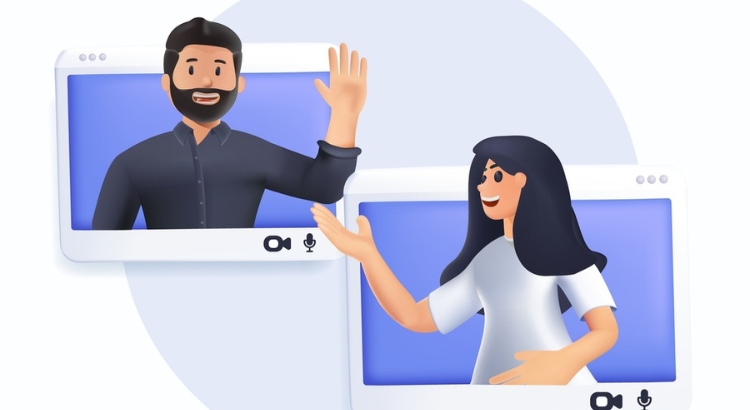 Here are the complete instructions on how to use Tinychat:
Sign Up for an Account or Log In
Visit Tinychat's website to create an account if you're new, and use your email address or a social network account as your login information. Log in if you already have an account.
Look into Virtual Rooms
You will access the Tinychat platform after logging in. Explore a range of virtual rooms, each focusing on a specific topic or area of interest. Participants in these video chats often talk about pertinent topics in these places.
Connect to A Virtual Room
You can access a room's virtual environment by clicking on it if it attracts your curiosity. You can observe other users composing messages or having video chats within. You are welcome to join the discussion or wait for the appropriate opportunity to introduce yourself.
Launch A Video Chat
Click the "Start Broadcasting" or "Go Live" button, depending on your device, to start your video conversation. Make sure Tinychat has access to your camera and microphone and that they are both turned on.
Create A Custom Profile
Add a profile photo, a brief bio, and any other information you want to contribute to making your profile more unique. This may allow people a better understanding of you before starting a video chat.
Send Friend Requests for Private Chats
You can ask people on your contacts list to join a video chat if you prefer a private session. As an alternative, initiate one-on-one interactions by sending direct messages.
Use the Interactive Features
Make use of Tinychat's interactive capabilities when having video chats. Try out virtual emojis, filters, and backgrounds to add some fun and creativity to your interactions.
Respect Others and Communicate
During your video chats, keep others in mind to be respectful. Talk about important topics, pay attention while others are speaking, and create a welcoming environment for all participants.
Examine Tinychat Plus (Optional)
Tinychat offers "Tinychat Plus," a premium subscription that adds extra benefits like an ad-free experience, faster customer service, and improved video quality. Explore the Tinychat Plus subscription if you want to improve your experience.
Stay Connected after Signing Off:
Close the app or browser window after your video chats are finished, sign out of Tinychat, or both. Please come back whenever you wish to chat with pals or make new global friends.
Significant Filters and Features of Tinychat
Virtual Rooms
Through the usage of virtual rooms, members of Tinychat can assemble and have talks with others who share their interests in a topic or set of interests.
Real-Time Video Conversations
The platform enables smooth real-time video conversations, allowing users to speak with friends, family, or strangers from all around the world in reality.
Interactive Filters
Tinychat offers a variety of interactive filters that users may apply to their video feeds to give their appearances during talks a playful and original touch.
One-on-One Chats
Tinychat users can have private one-on-one chats with pals in addition to group conversations, ensuring privacy and focused engagement.
High-Definition Video and Audio Quality
The platform guarantees high-definition video and audio quality, encouraging crystal-clear and seamless communication during video chats.
Customizable Virtual Backgrounds
Users can alter their virtual backgrounds to transfer themselves to other settings or locations, making video chats more visually appealing and lively.
Text Messaging
Users can send text messages in addition to video chats to exchange links, convey their ideas, or offer brief updates, encouraging flexible conversation.
User profiles
Tinychat enables users to establish unique profiles with short bios, profile pictures, and other personal information to help other users get to know them better.
User Moderation
Tinychat provides tools for user moderation to control the conversation in virtual rooms and to keep a welcoming and courteous atmosphere.
Tinychat Plus:
Users can choose "Tinychat Plus," a membership service that offers advantages, including ad-free surfing, priority assistance, and increased video quality, for expanded features and a premium experience.
Success Stories: Changing Lives with Tinychat
Tinychat has become a powerful force for change, dramatically altering lives. On this platform, several success stories have emerged where people from various backgrounds have found significant connections and life-changing chances.
Geographical obstacles have been expertly crossed by strangers who have become lifelong friends to create enduring bonds. In order to grow their businesses, aspiring entrepreneurs have acquired mentors, supporters, and customers.
Tinychat's supportive community has fostered activism, creativity, and teamwork, enabling visionaries to have a long-lasting effect.
These inspiring success stories serve as a witness to Tinychat's enormous potential and show how an easy video chat can serve as a catalyst for significant personal growth and change.
Pros of Tinychat
1. A user-friendly interface.
2. Virtual spaces for different interests.
3. Live video conferences.
4. Interactive elements like virtual backgrounds and filters.
5. Private one-on-one talks are offered.
6. Versatility in social, professional, and academic contexts.
7. Accessible across a variety of devices.
Cons of Tinychat
1. Concerns about privacy in public spaces.
2. Minimal room moderating.
3. Possibility of connection quality problems.
4. The free version's display of advertisements.
5. Premium features require a Tinychat Plus subscription.
6. Reliance on a reliable internet connection.
7. User interaction may differ in less popular rooms.
5 Best Alternatives of Tinychat
Omegle
Omegle is a free online chat platform that enables users to have private video and text conversations with random people.
Skype
Skype is a well-known platform for video chatting that enables one-on-one or group video chats, as well as message and screen-sharing features.
Zoom
Zoom has grown to be a well-liked option for virtual meetings, webinars, and video conferencing due to its dependable audio and video quality and interactive features like screen sharing and virtual backgrounds.
Google Meet
Google Meet is a productive video conferencing tool connected with Google Workspace that provides seamless collaboration and high-quality video calls. Google Hangouts Meet used to be its previous name.
Discord
Originally created for gamers, Discord has developed into a flexible communication tool that provides text messaging, voice, and video conversations and is appropriate for a range of groups and hobbies.
Conclusion
In conclusion, Tinychat is a revolutionary platform that unites users worldwide through live video chats and a variety of virtual rooms.
It provides a rich experience for various users through interactive features, one-on-one discussions, and adaptable applications.
Tinychat promotes deep connections and individual development by sharing inspiring success stories. It creates a happy and courteous workplace by putting privacy and safety first.
Embrace Tinychat's magic to take fascinating video chat trips you've never experienced before.
FAQs
Is it Free to Use Tinychat?
Yes, joining virtual rooms and using the most basic functions of Tinychat is free. Additionally, there is a premium service called "Tinychat Plus" that offers better features for an extra charge.
How Can I Maintain My Safety and Privacy On Tinychat?
Avoid disclosing private information in online discussions to protect your privacy. Be cautious while entering virtual spaces, and report any inappropriate behavior or information. For a satisfying experience, familiarize yourself with Tinychat's community rules.